Printers
For solution of information printing problems in self-service conditions, special built-in printers are used. The most widely used technology of image implication for such printers is thermal printing.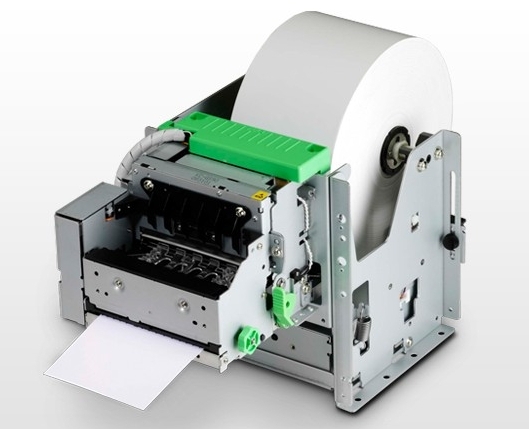 Star TUP 900
Our company offers highly reliable built-in thermal printer on the basis of Star Micronics TUP 900 with printing width of 80-100mm, density till 150gr/m. This kind of printer allows processing in standard mode as well as in form printing mode used for tickets printing. On the basis of this model of printer our company designed special system of registered high-security forms selective division.
In cases when project specification demands the usage of fiscal control devices, our company offers fiscal printer Mercury 114.1Ф, as the reliable and inexpensive device, that may be used as a standard printer.
Besides the printers and fiscal printers described above installation of other types of devices is available.