System of monitoring and security management Sphere
Monitoring system Sphere providing the control of all terminals' environmental factors is one of the most important additional options of payment terminal and touch-sensitive kiosk, the work of which shall be provided in the mode 24х7.
Specialized controller provides data acceptance from external sensors and gives a range of options, providing continuous work of the terminal, particularly:
terminal security system with door opening sensors (alarm system installation is available);
external climatic settings control (HVAC system) for maintenance of temperature and humidity necessary in working;
person identification in the field of terminal vision for intellectual response on a person's presence, in particular for activation of service advertisement, provided by the terminal while far zone entering;
software failure protection including operational system;
scheduled power management;
storage battery for energy supply;
programmable actions;
The system is connected with the terminal by interface RS232.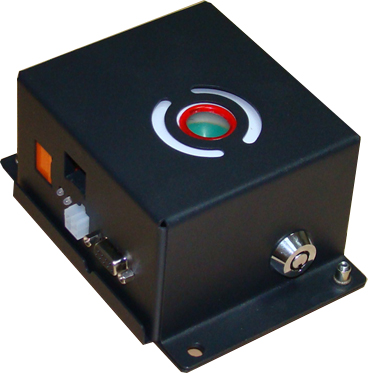 The software works under the control of Windows XP and upward. The software may be integrated with client's software using available programming interface. The system is completely integrated with monitoring software system of payment terminals and touch-sensitivity kiosks SFOUR EventWatch.